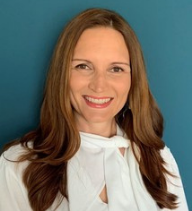 Tatyana Hristova (Bulgaria)
Coach ICF ACC / Trainer / Facilitator
Languages:
Bulgarian, English, French
Personal profile:
Tatyana is a professional coach that comes from corporate and entrepreneurial environment. She has 18 years of experience in corporate and 5 years as an entrepreneur.
Her corporate experience as a senior marketing professional was gained in the telecom industry (15 years, 6 of them in a management position), being responsible for product and project management, product development, business planning, marketing strategy, salesforce management and negotiations with existing and potential partners.
She has been working on own business projects since 2015. She is a full-time coach since 2019 working with individual and corporate clients from different industries. She also conducts workshops and trainings for personal and professional development based on a mix of innovative tools and methodologies, creative training processes and learning through experience.
Her coaching style is based on the solution-focused approach developed through Coach Specific Training at Erickson Coaching International and on the innovative methodology for personal and professional development Points of You, both approved by ICF. Tatyana believes in the power of growth mindset and supports clients to become the persons they are meant to be and to advance at all levels – both personally and professionally.
Coaching specialisations:
Leadership and Executive coaching
Results coaching
Growth mindset coaching
Clients :
Banks and fintech industry
Production and retail
Education
Pharma industry